CHIKARA
Brand Story
CHIKARAʻs brand statement – "the right protection with comfort for better work performance" – exemplifies our Mission to provide workers with superior safety and comfort. By challenging existing stereotypes in the industr y, we shall strive to continually innovate and adapt to ensure that the CHIKARA brand resonates as the standard bearer for flame-retardant (FR) protection.
In Japanese, the word "CHIKARA" stands for POWER, FORCE,STRENGTH, and ABILITY. The logo is a combination of "C" of CHIKARA and "M" of Mitsui formed like a closed fist symbolic of protection. People who work hard for their families under arduous and extreme conditions are at the forefront of wh at we do and their protection is always on our mind. We believe in CHIKARA "powering-the-people" through our products. You only have one skin and one life.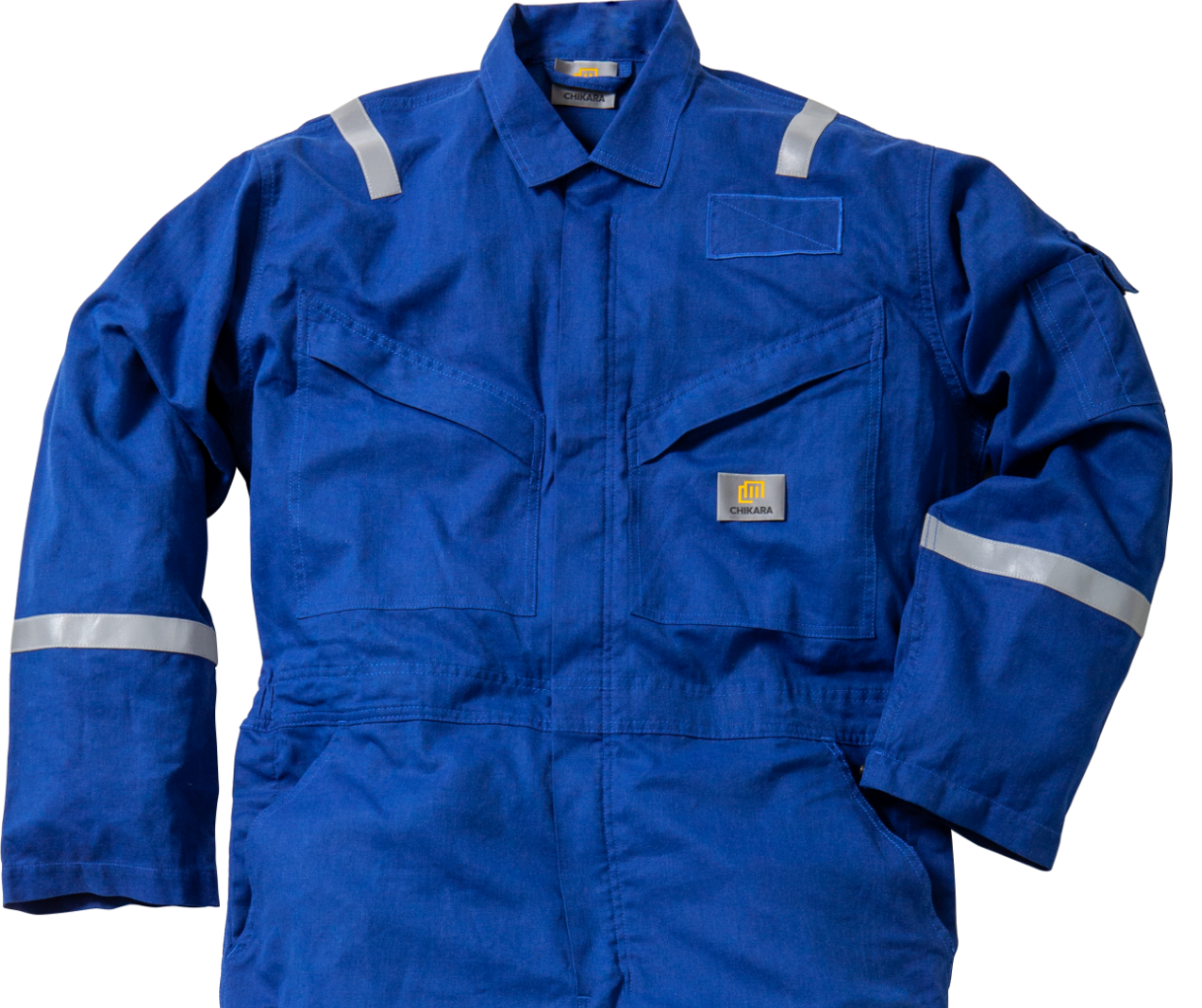 FRC | FIRE RETARDANT COVERALLS
We hope to contribute in enhancement of work performance by utilizing materials which have effective protection in accordance to the prevailing FR Standards, provided with soft and gentle touch and good moisture absorption.
Learn Morekeyboard_arrow_right
Features for better work performance
FR Performance
Protex fiber made in Japan will extinguish combusting materials by oxygen depleting phenomena.
NFPA2112
ISO11612
IEC61482-1-2 Class1
Our fabric meets these FR standards
Comfortable to wear
Light weight
170gsm fabric is used for our FR coveralls. It's light weight and has enough strength to endure long use.
Very soft feeling
High content of Cotton, skin friendly.
Moisture absorption
Skin moisture absorped by Cotton maintains comfort.
Infinite color
The ability of Protex® fiber to be dyed enables us to achieve a wide range of colors. Why don't you try your own color to differentiate your employees from others?